Fashion is not limited to tight clothes that wouldn't be appropriate for hijab wearers. Actually, it's really easy to wear a decent outfit for hijab and having a great and elegant look at the same time. Surely you will achieve your desire to get closer to Allah as you are committed to the religious hijab without having to wear out-of-style clothes that make you look older. If you achieved both elements of elegance and decency, then you are a rare-coin these days. Yes! You are so special!
Before we start, you should keep these in mind to combine a casual look with decency:
– Colors: Avoid dark colors. You can choose decent hijab outfits in warm and joyful colors and then see the difference yourself. Of course you can use our automatic clothes coordination tool on our website here to help you coordinate these colors perfectly.
– You can simply choose all the great and decent styles that you like and hand them over to a talented tailor to have a unique style. Only you will be wearing these hijab casual outfits that are rarely found in stores.
To shine in a beautiful and elegant way, you should pick what to wear carefully. With that in mind, here are some suggestions for both decent and elegant looks:
Skirts- go great with a hijab
It's considered a great outfit for hijab, as well as it is perfect for all ages.. Here are some suggested styles for wearing skirts in elegance.

Plisse skirts

: The most remarkable thing about plisse skirts is that they are baggy and don't show body details, so you can wear them in the classic way with a blouse or shirt and put them inside the skirt, or leave it out. You can also put on a thin leather belt for more glamour. It is one of the prefect hijab casual outfits.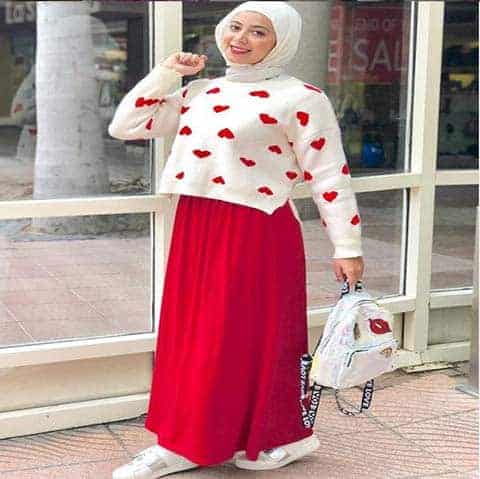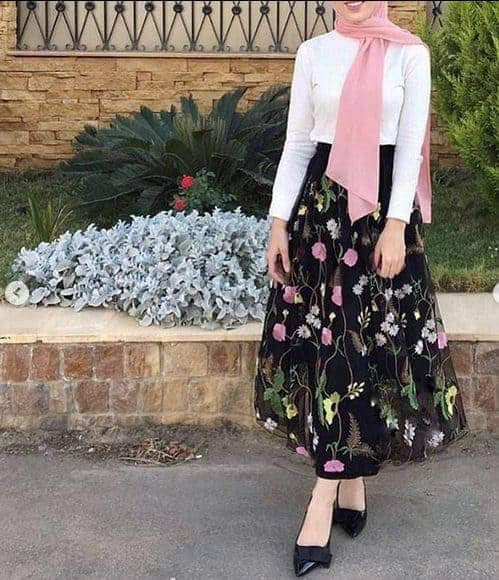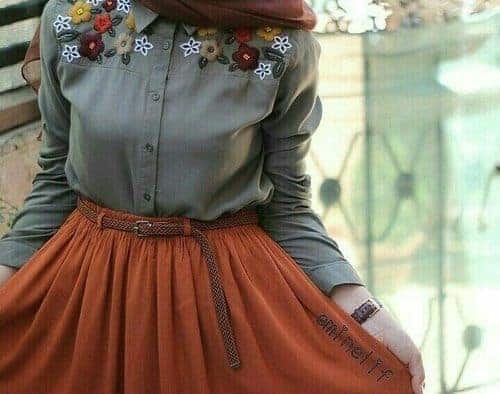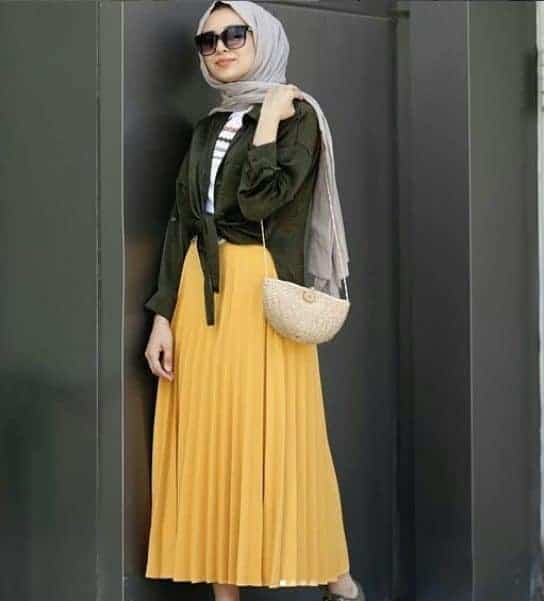 Also, if you wear a pullover or an oversized T-shirt, you will look great by tucking a small part of it inside the skirt, you will look great.
2-Straight skirts: Most of these skirts shape the waist and hips. Since you don't want that, you can put a cardigan, blazer or jean jacket on or wear an oversized pullover and that should do the trick.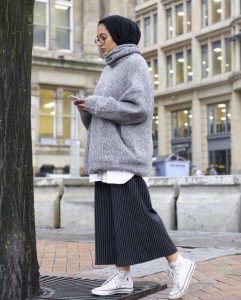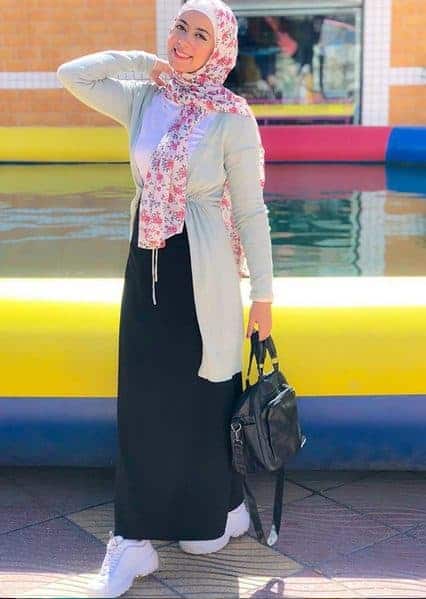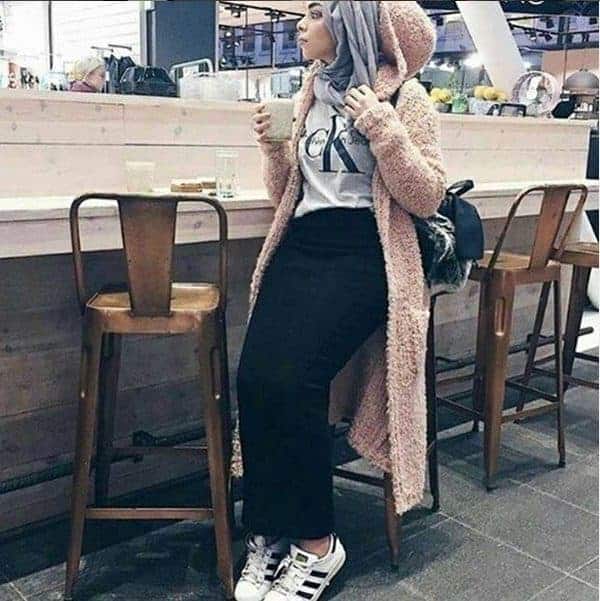 Of course, you can use the same trick if you feel that your plisse skirt doesn't hide your beauty well enough.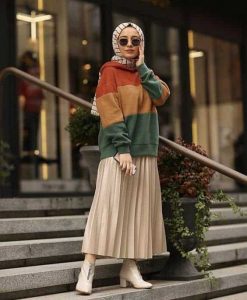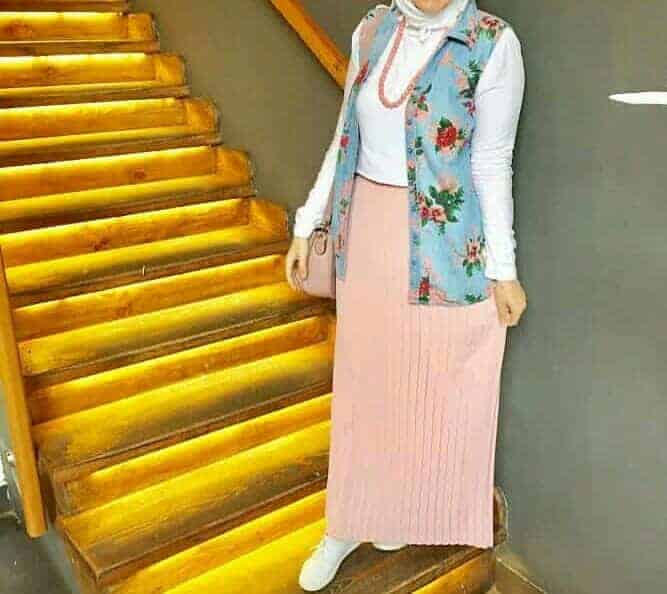 Blouses or long shirts are great with a hijab:
Shirts or long shirts are common hijab outfits that you can easily wear. They are also practical and comfortable.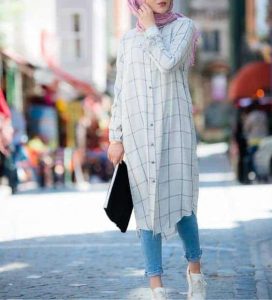 Best Hijab Casual & formal Outfits – Palazzo pants or wide pants:
If you relied on palazzo pants in your style, you would be able to wear pants and have a decent and appropriate look for your hijab. It's important for you to know if they suit you or not, as people with pear-shaped bodies should avoid wearing them. (You can see the articles describing body shapes and what right outfits are for them.
Here are perfect outfits for pear-shaped body, with pictures.
Here are perfect outfits for apple-shaped body, with pictures.
Here are perfect outfits for rectangle/banana-shaped body, with pictures.
You can wear pants with a blouse or T-shirt, if you want to have a casual look. You can also add a cardigan over them. But for a formal look, you can wear pants with a blazer; it will also be suitable for simple occasions like birthdays or mirage ceremony.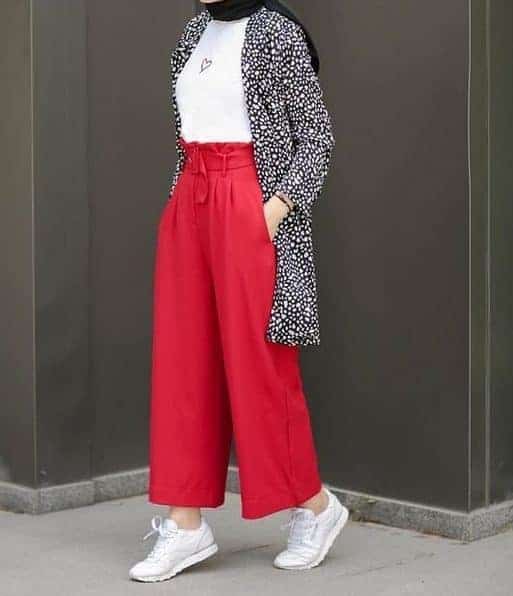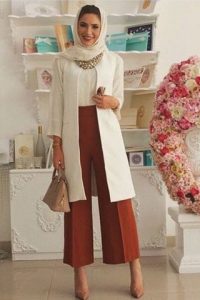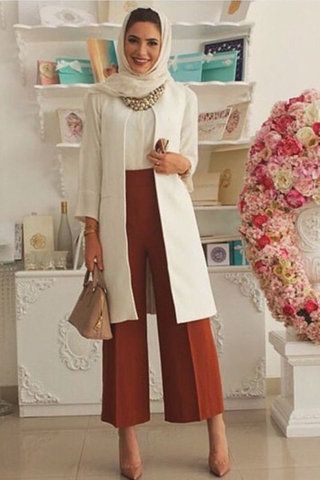 Jumpsuits:
Most veiled girls don't highly depend on jumpsuits in their style, although it provides an elegant and remarkable great look. Being consist of just one piece, makes jumpsuits simple. You can wear Jumpsuits solely if they are baggy to have a casual look. You can also wear a cardigan or blazer on the jumpsuit if it shows your body curves, it's also suitable for occasions or parties.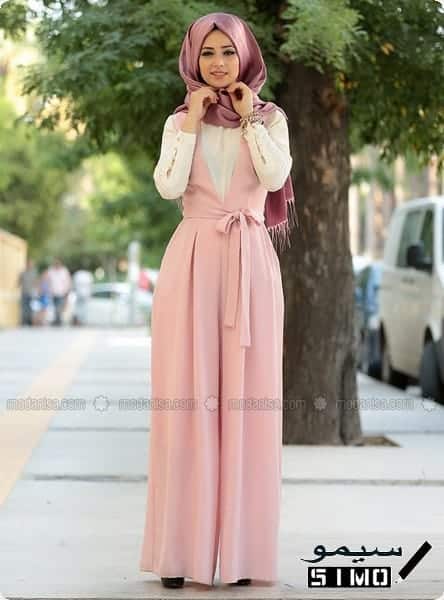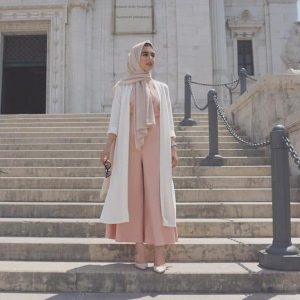 Hijab Dresses:
Dresses are some of the most pieces that veiled girls rely on in their style. They are both practical and comfortable, as dresses usually are made of only one piece. In addition to that, they provide girls with a feminine and attractive look. All you have to do is to pick casual hijab dresses or collect some pictures from the internet and hand them over to a tailor and return back carrying the most beautiful dresses, and here are some of them: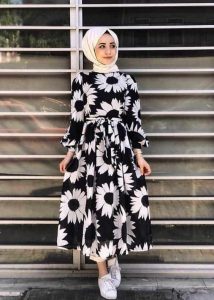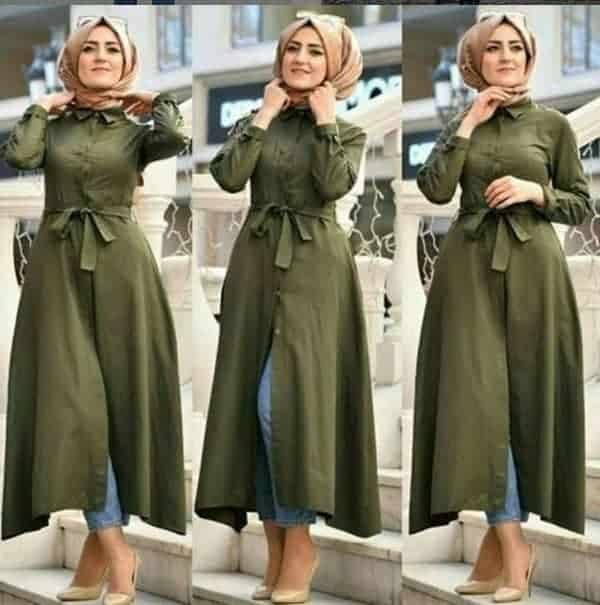 You can watch more of Hijab Dresses on our website from here
And also, you can buy plain hijab dresses and wear a cardigan, long coat or long shirt over it like so: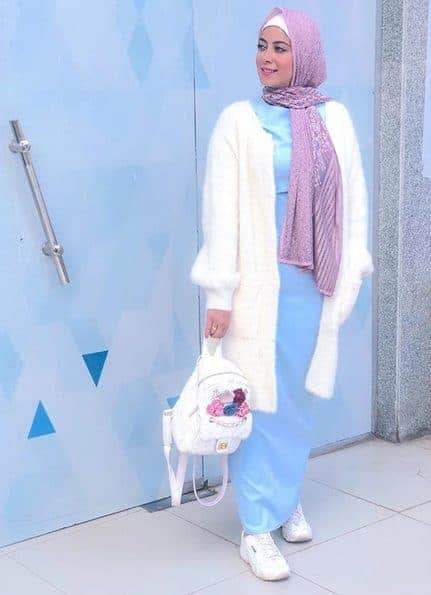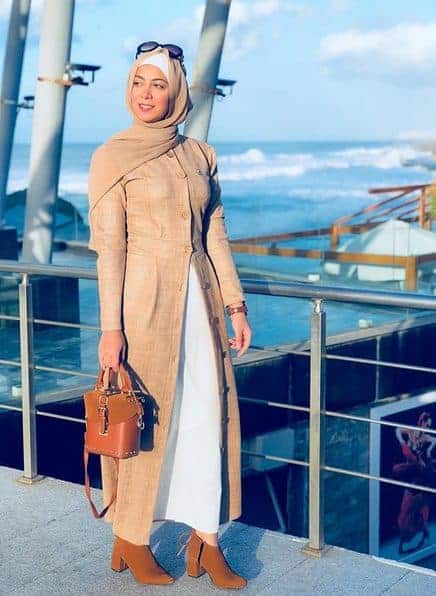 Abaya:
Some of veiled girls tend to wear Abaya, as it looks more decent especially after Khaleeji Abaya fashion had appeared. The most common color for it is black. But if you want to think out of the box you can select colorful abaya to have a fresh and modern look. These are some models for Abaya if you want to step away from traditional black style of Abaya which can make you look older: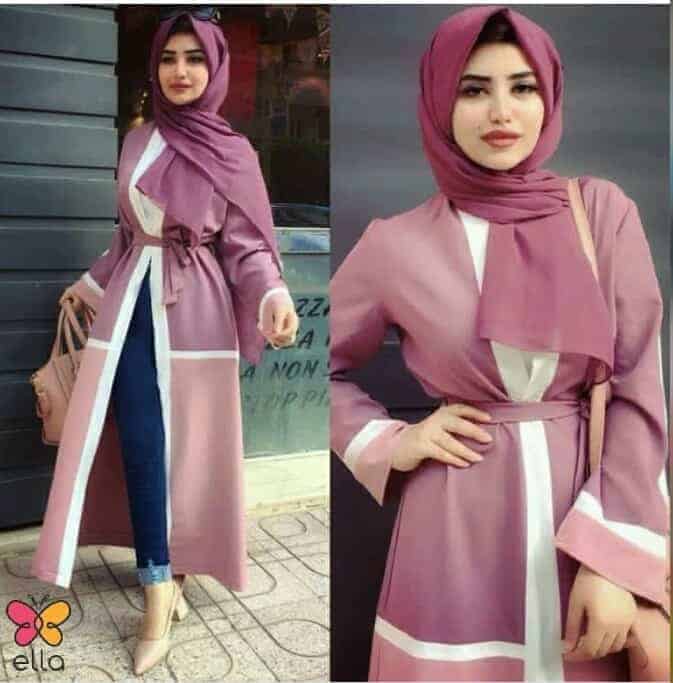 Show Me All Style Lessons