When applying for any job, the outfit you'll be wearing on your interview is one of the most influential factors that the employer or HR is going to consider when making their decision. Your outfit is basically the first impression you'll be making, and that can be key to your acceptance or dismissal. Below we have very important tips & outfit ideas for interview that will help you decide on what to wear to your next job interview.

Before I begin, I would like to tell you about a friend's experience. She was someone very caring for her appearance and meticulously selected all her clothes. When preparing for a job interview, she chose a formal outfit that is well suited for the personal interview, yet, because she lacked experience, she was not hired for the job she applied for. However, the manager who interviewed her offered her to be his business manager for the sake of her good looks and courtesy. Hence, you should pay a lot of care when selecting your interview outfits as many jobs require good looks, and good looks do not mean facial beauty but rather the beauty of your presence.
(To always look elegant, try the automatic clothes coordination tool at our website here)
Now, we will give you some tips and rules that you must consider when coordinating your clothes before going to any job interview. 
First: Tips and rules that you must consider when coordinating job interview clothes:
The significance of your look is to grant you a business woman's vibe, or the aspect of an employee in a prominent position. This will add a sense of luxury, respect and strength to the first impression you'll be making.
Stay away from casual wear, embossed clothing, and jeans, as the best outfit for an interview are classic simple clothes.

Choose neutral colors, as the priority is given to black and white, followed by dark blue, brown and gray.

Avoid wearing exaggerated accessories that can distract those who look at you. Also, stay away from accessories that are large or have many lobes. Wearing one or two simple pieces of accessories is optimal, such as a ring with an elegant watch or a simple wrist strap.

To make a good impression on your interviewer, you must avoid wearing overly revealing clothes. For example, stay away from wearing open chest blouses or short skirts, that do not reach your knees.

It is preferable to wear high-heeled shoes. If that's not your cup of tea, just go with elegant shoes in a calm color, and avoid sports shoes or those with many accessories.

For veiled women, it is advised to choose a monochrome or subtle veil, and to wear it in a simple way. You should avoid strange wraps and bright colors. (You can benefit from our article How to choose best hijab styles that suits for your face shape)
For non-veiled women, keep your hair simple or leave it loose, but preferably tie it or lift it up.

Stay away from exaggerated make-up, a simple, soft-colored touch is enough.

Wear a small or medium bag in a calm color that matches the rest of your outfit.

The Blazer is an important piece that we recommend you to acquire, as it gives you a stylish look and adds to the good impression you're making. Here are several Blazer looks that would assist in choosing perfect interview outfit for women.
First: Formal outfits for non-veiled women with Blazers –

outfit ideas for interview: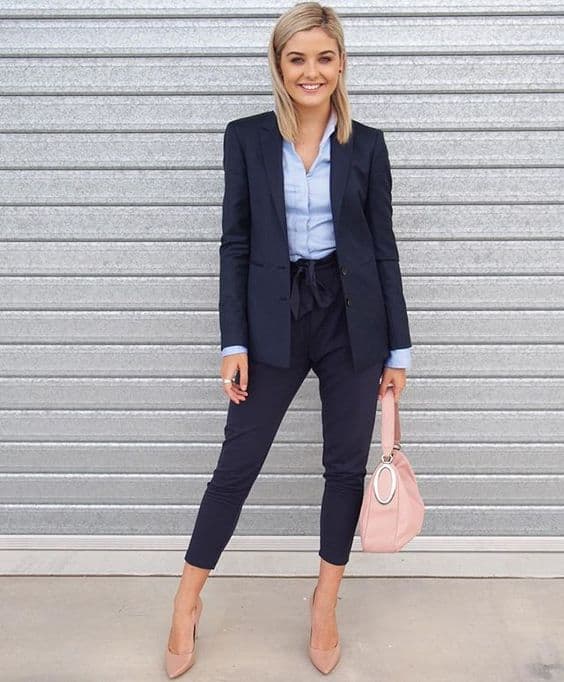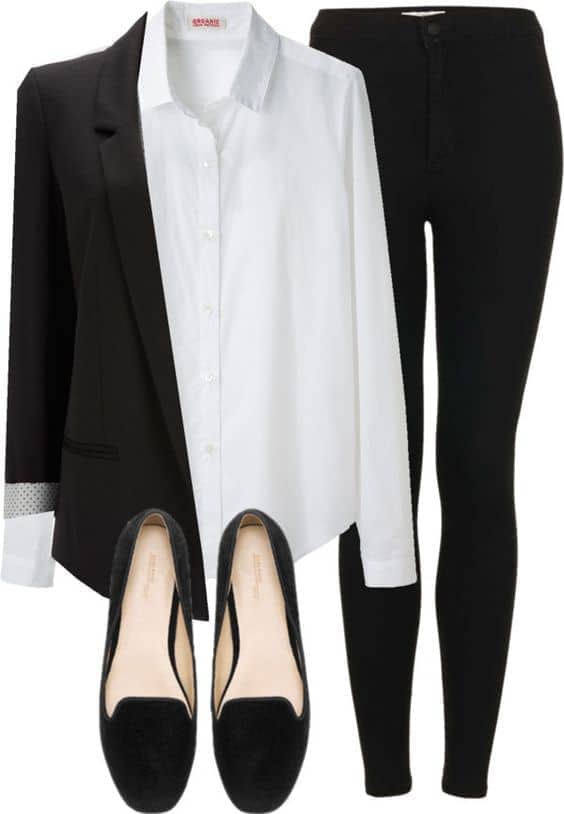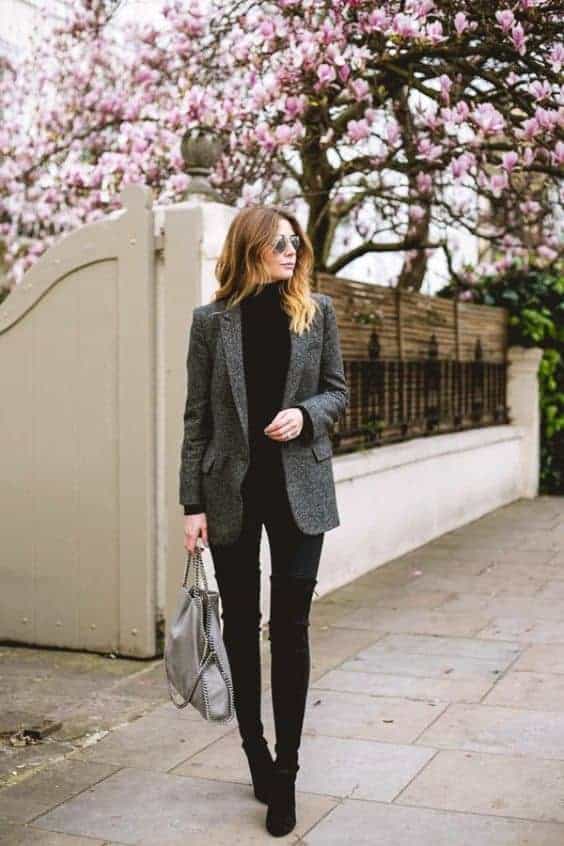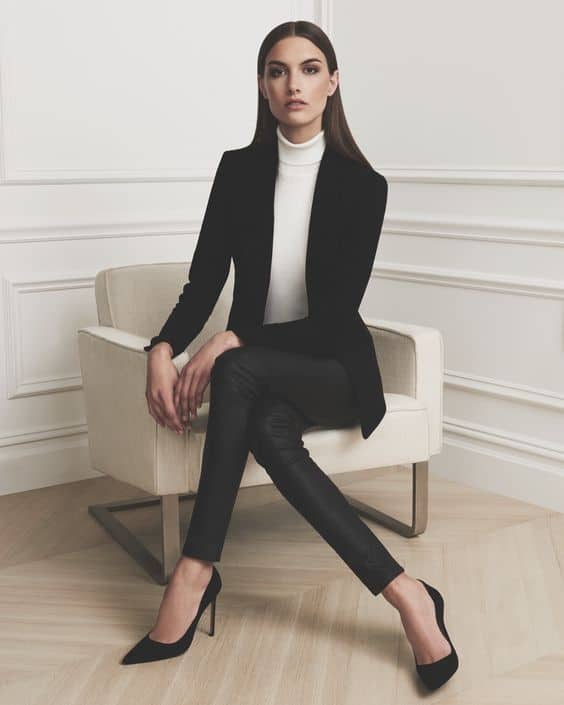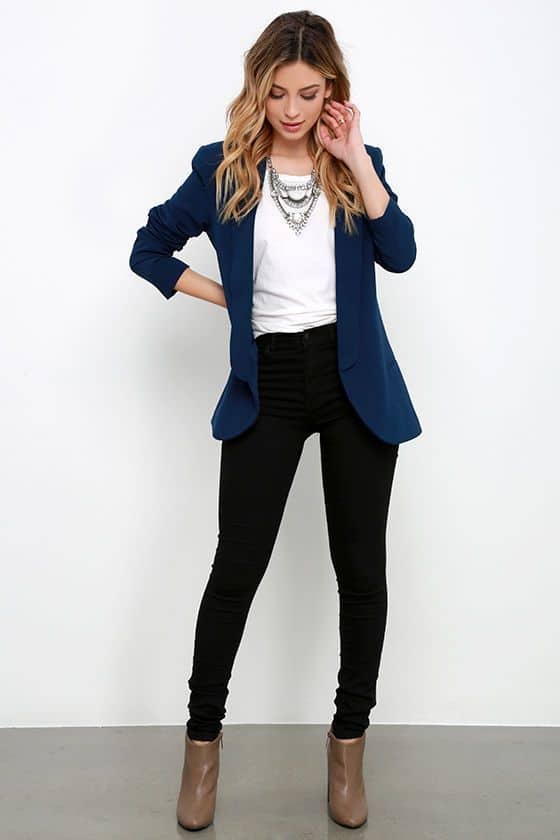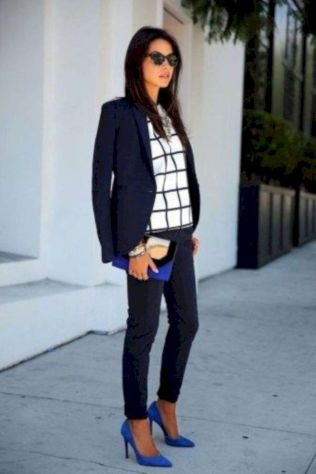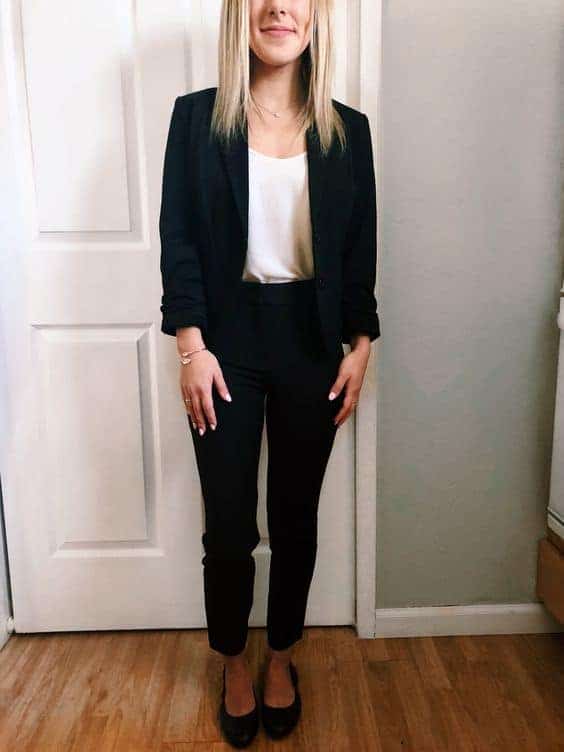 Second: Formal outfits for veiled women: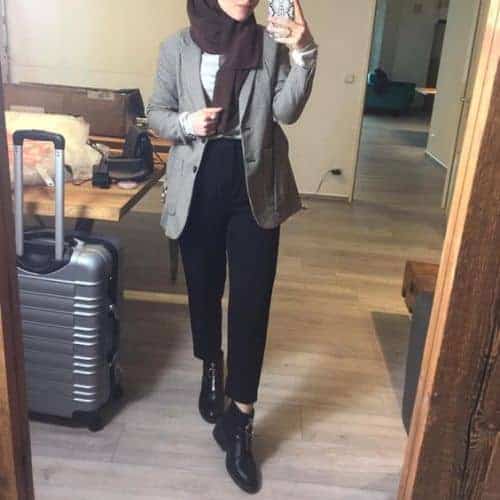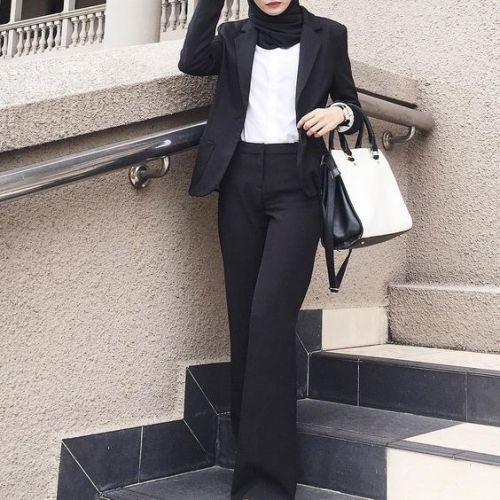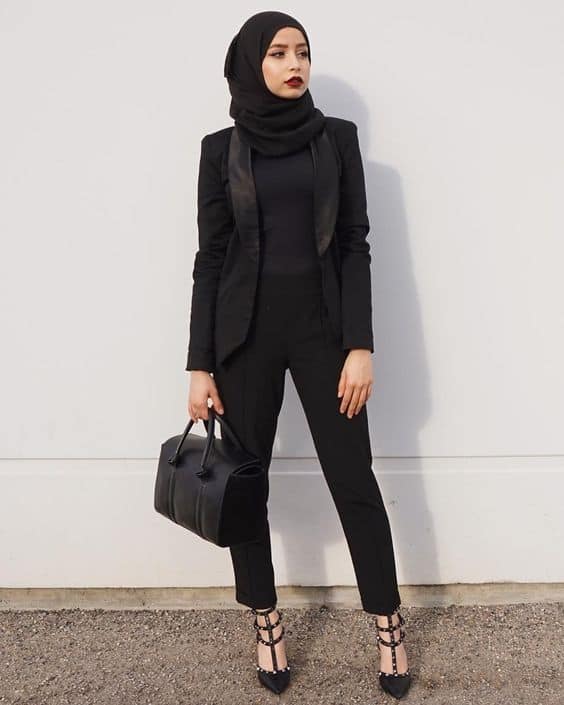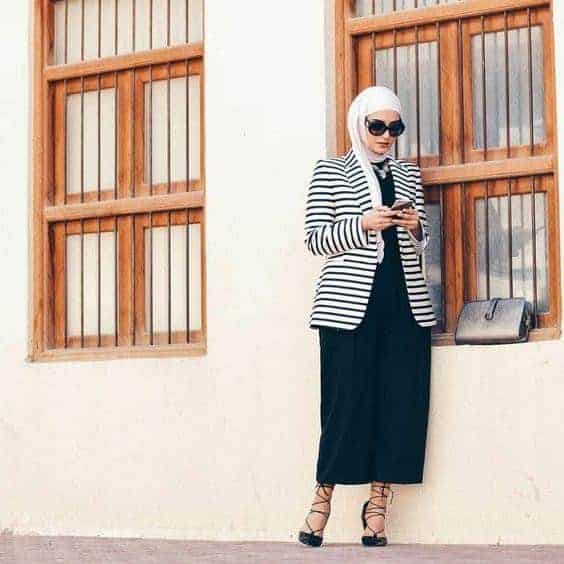 You can also on consider wearing a shirt or blouse on trousers for your interview, and for veiled women, you can wear a shirt with wide Palazzo trousers or with skirt. Choose wide skirts or plisses that will embellish your elegant appearance. Here are some pictures to match Shimmies with trousers or skirts:
First: Formal outfits for non-veiled women: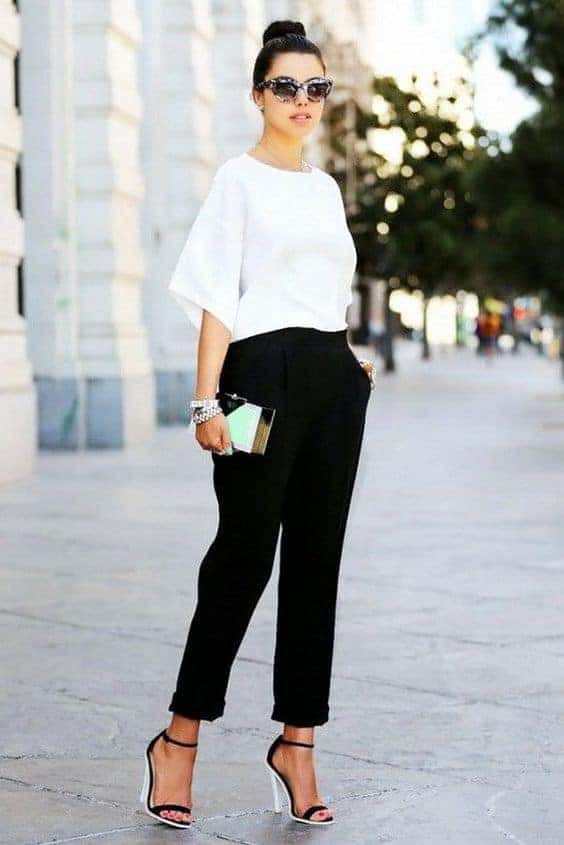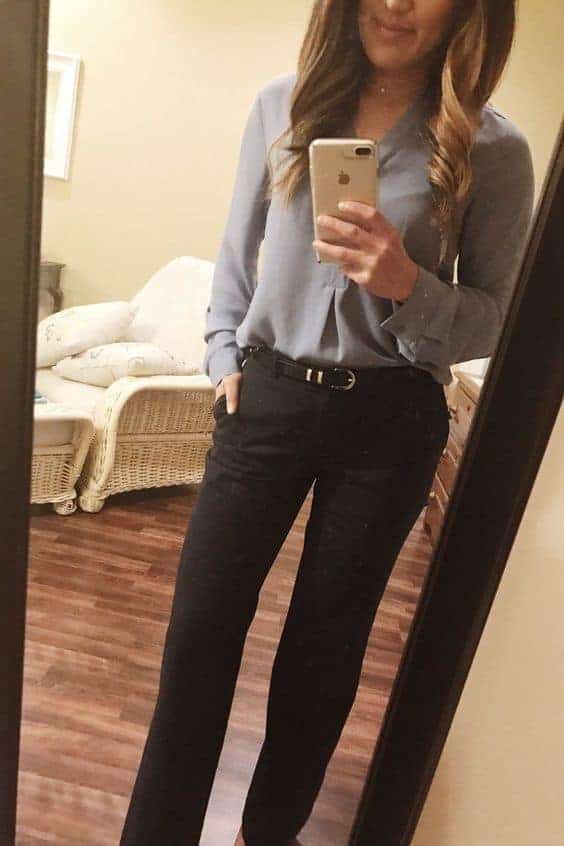 Second: Formal outfit ideas for interview for veiled women: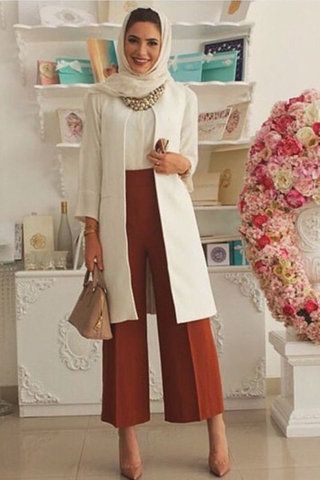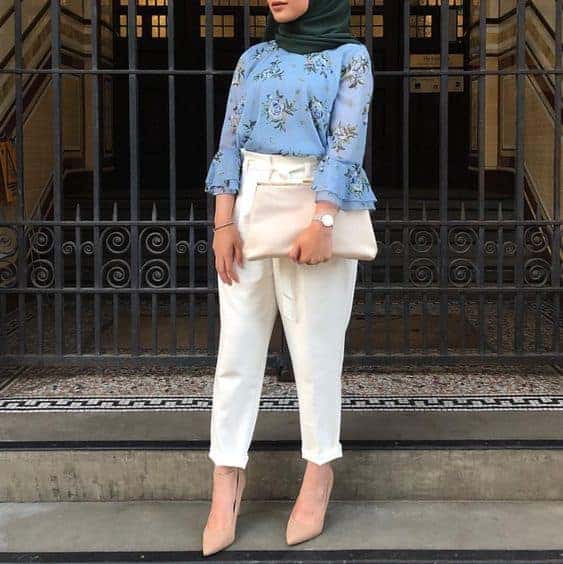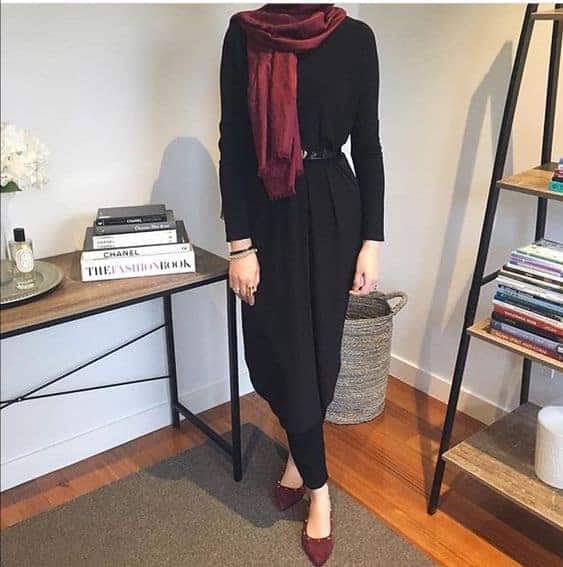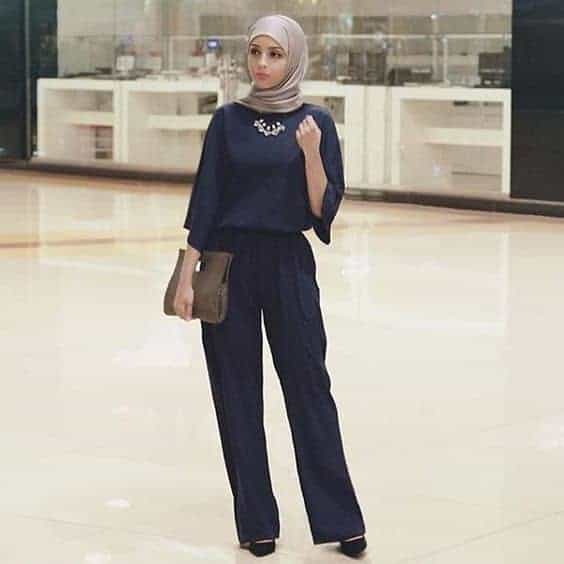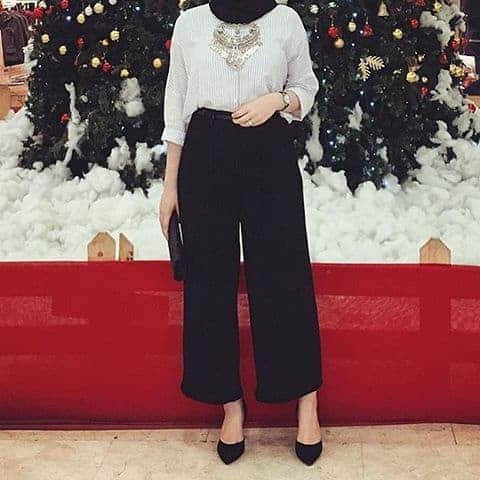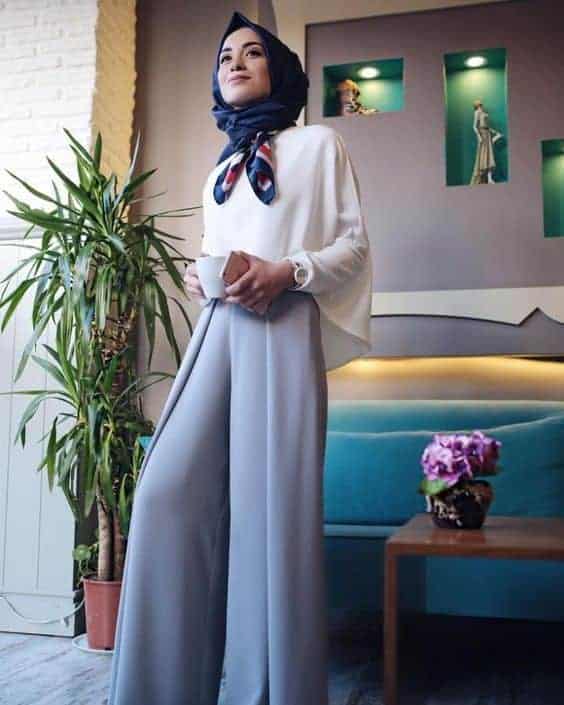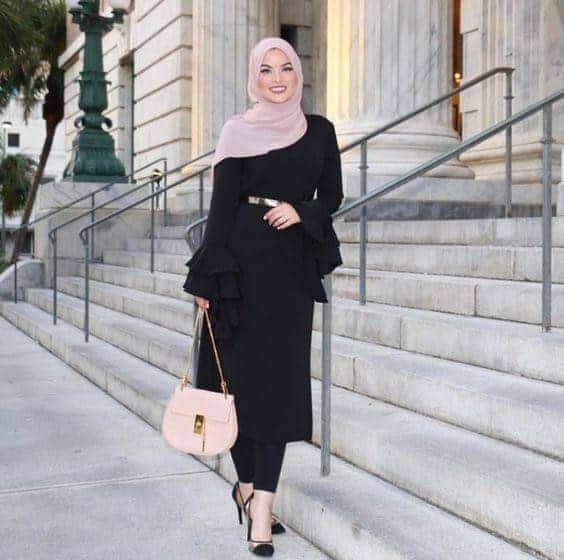 Show Me All Style Lessons